Croisements Festival and X-Nights Festival this week-end in Beijing.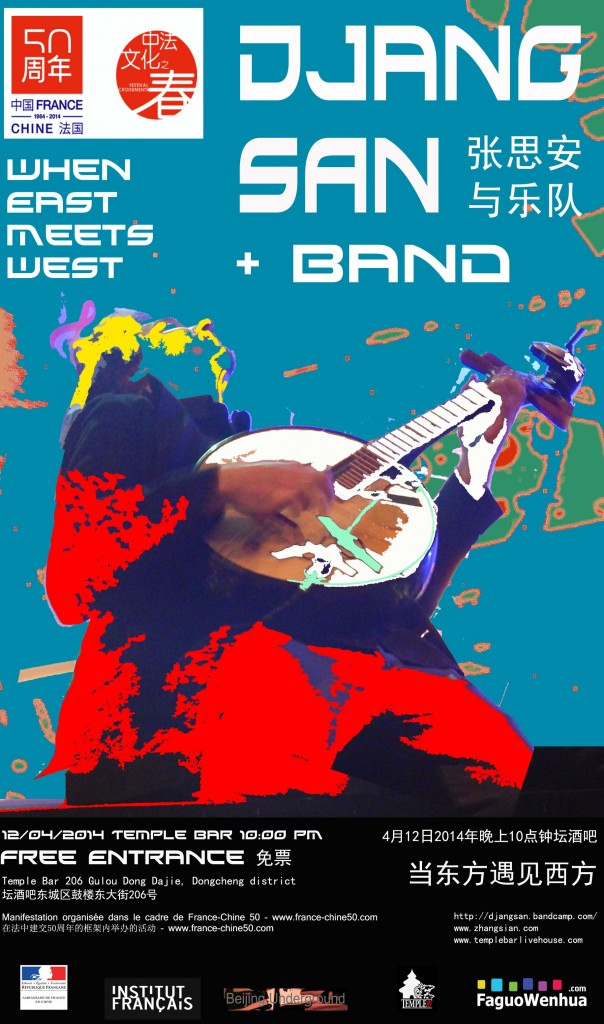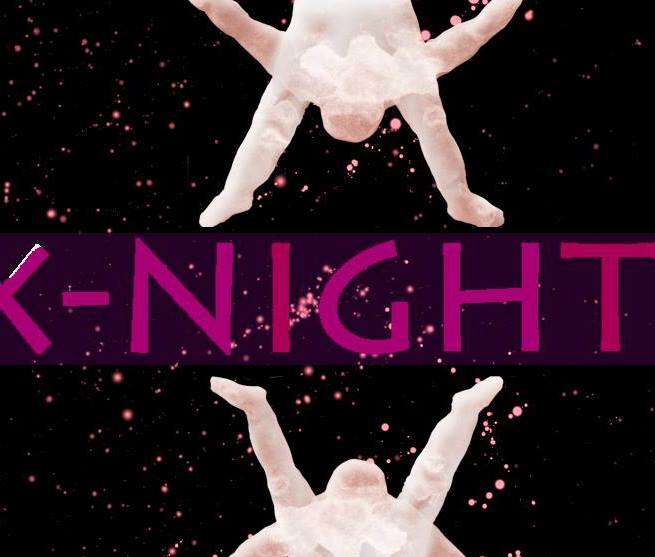 The X-Nights festival will take place at Yugong Yishan in Beijing on the 4月10日 周四 晚上8点 APRIL 10 8pm. 
I will play a solo set for that one. Will also play that day: Serge Teyssot-Gay (Noir Désir, Interzone, Zone libre), Manuel Hermia trio, Eric Boros (Vialka). The festival will happen two more days on the 26 of April and 10 of May.
Djang San + Band at the Croisements festival will happen at Temple Bar from 10 PM until late 4月12日 周六 晚上10点。
Some pictures from the recent press conference for the Croisements festival in Beijing: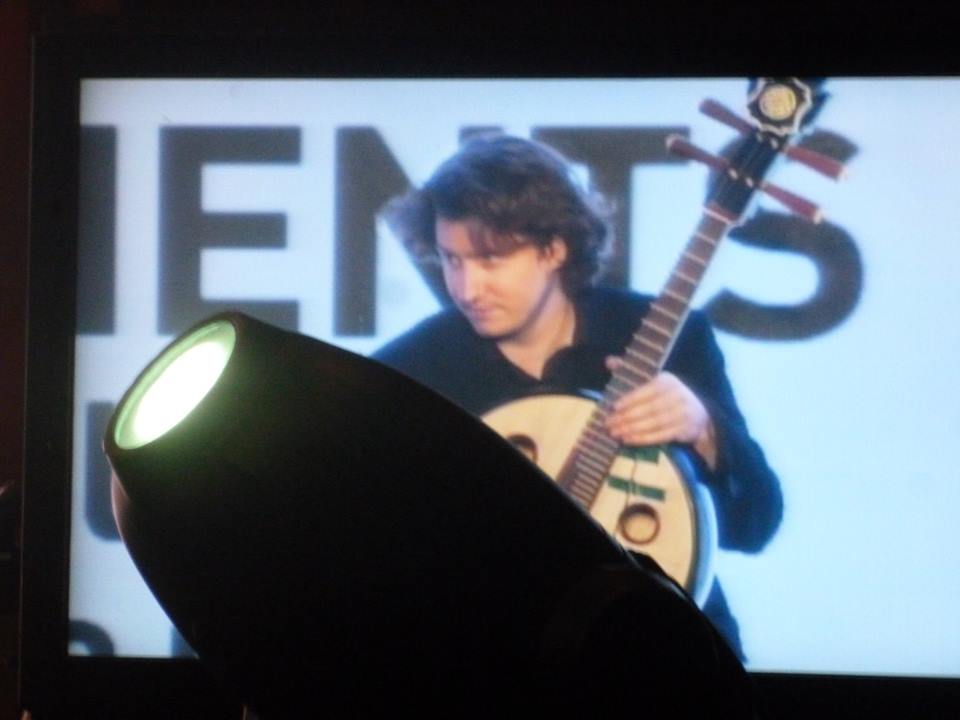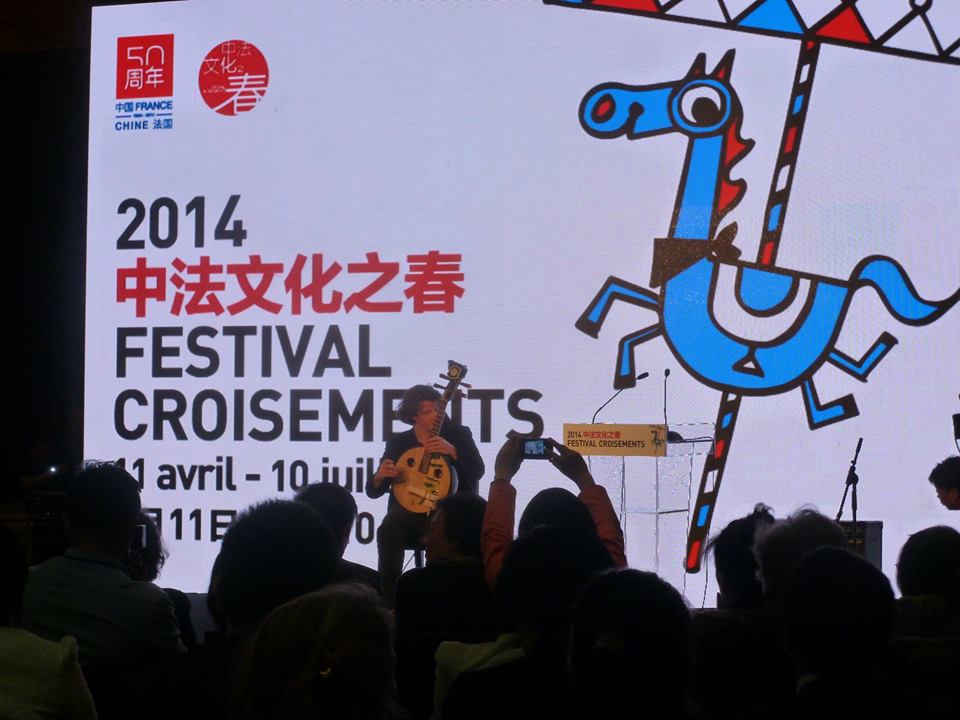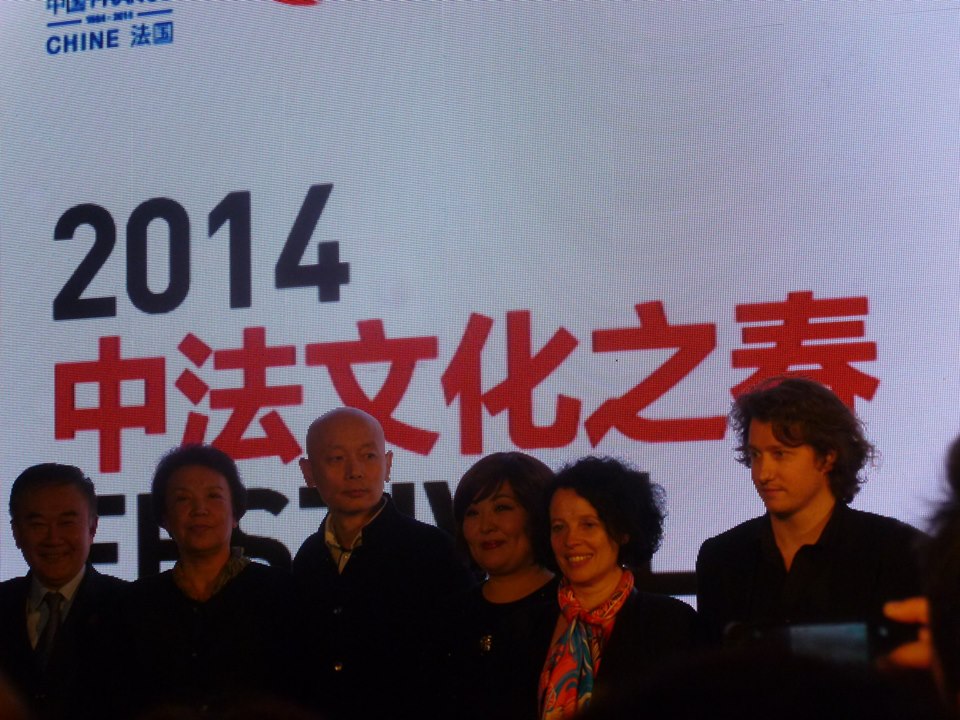 http://u.youku.com/张思安