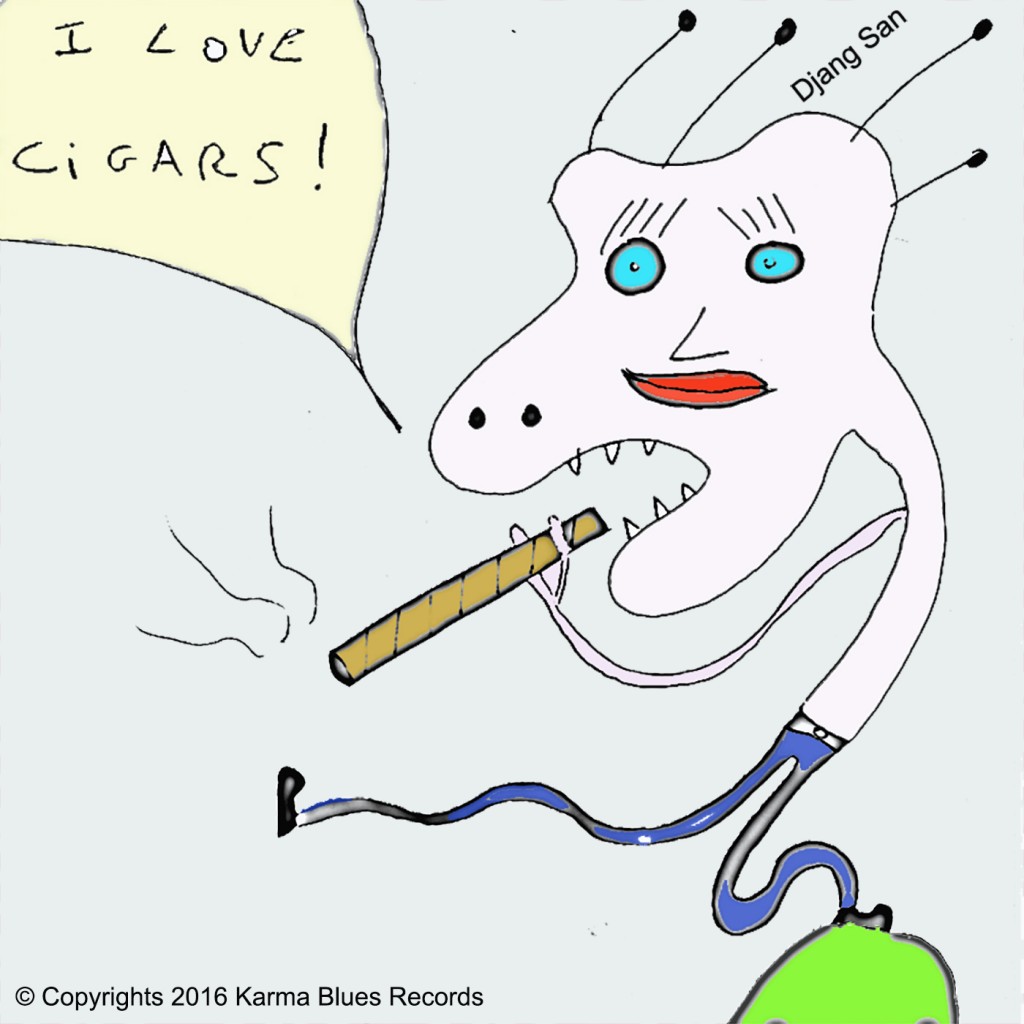 New solo album out "I love cigars".
Playing everything on this one, drums, bass, guitar, synthesizer, piano, singing, you name it….
I'va also done all the production and post-production for it including mixing and mastering.
Oh and I've also drawn this weird character on the cover (yeah I know it's weird).
https://djangsan.bandcamp.com/album/i-love-cigars