AIS at the 2Kolegas Anniversary Party – Art Expo in an apartment.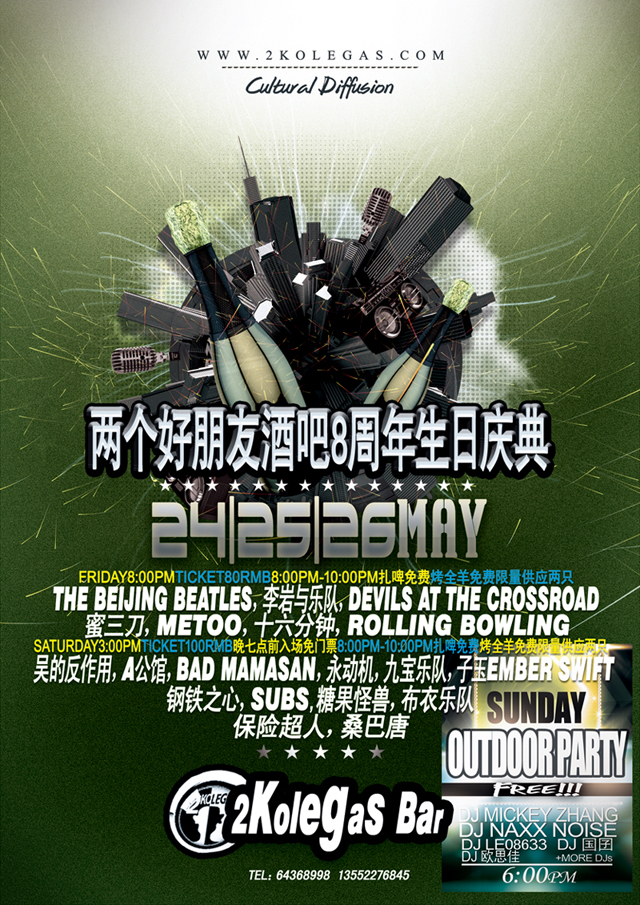 The 2kolegas is back,

The amazing Insurance Salesmen

will be playing as usual. We are listed in Chinese on the 25 of May, the best day of this anniversary that will start at 8pm on friday, go on from 3pm to the end of the night on saturday, to finally end with DJ's on sunday.
There will be food, roasted lamb and more, definitely the best place to be at this weekend.
——————————————————————————————–

Today, thursday, a few of my artist friends are having an Expo at East Lake. "Moment Art at Home". Check the website here:
http://art-at-home.tumblr.com/
It starts at 7:30 PM. A few of my videos will be played there as well.
The place is in East Lake, on Dongzhimen, if you can't find it, here is the contact: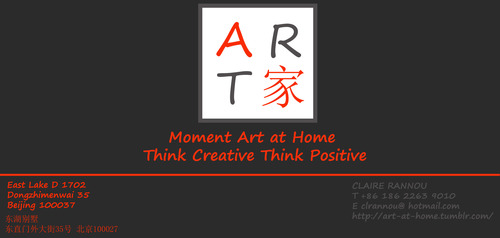 Exposing artists include:
Chi Hsiao-En (Taiwan)
Sebastien Mahon (France)
Sara Bernardi (Italy)
Jeremie Thircuir (France)
Song Bowen (China)
Ran Huang (China)
Moi Cheng (China)
Djang san (France)
See you soon !
http://u.youku.com/张思安