Joining Dance Company T.R.A.N.S.I.T.S.C.A.P.E in Ditan Park for Croisements 2013.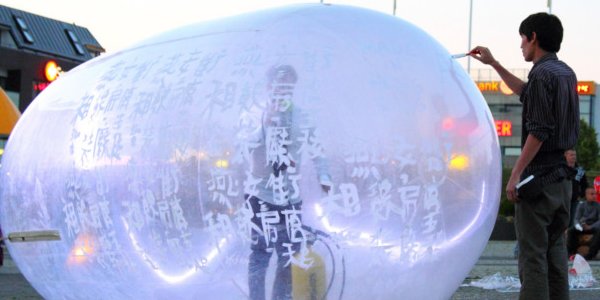 I am joining French modern dance company
T.R.A.N.S.I.T.S.C.A.P.E

this weekend in Ditan Park for the

Croisements Festival 2013

. There will be

two short shows of about 20 minutes

each presented on

friday the 30 of May and saturday the 1st of June at 8 PM.

The show will take place where the Ditan Park music festival usually takes place, near the North Gate ("Ditan bei men" in Chinese).
As the dance company's original musican
Mathieu Ha

couldn't accompany them I was recommended by Mathieu to replace him as the musician for those two shows.
The show is free to attend.
This is a
very special show

. I'll be playing at the side of these dancers,

improvising music

to adapt to their moves.
See you soon !
http://u.youku.com/张思安