Croisements Festival 2013 Opening Concert: Djang San "One Man Live Orchestra"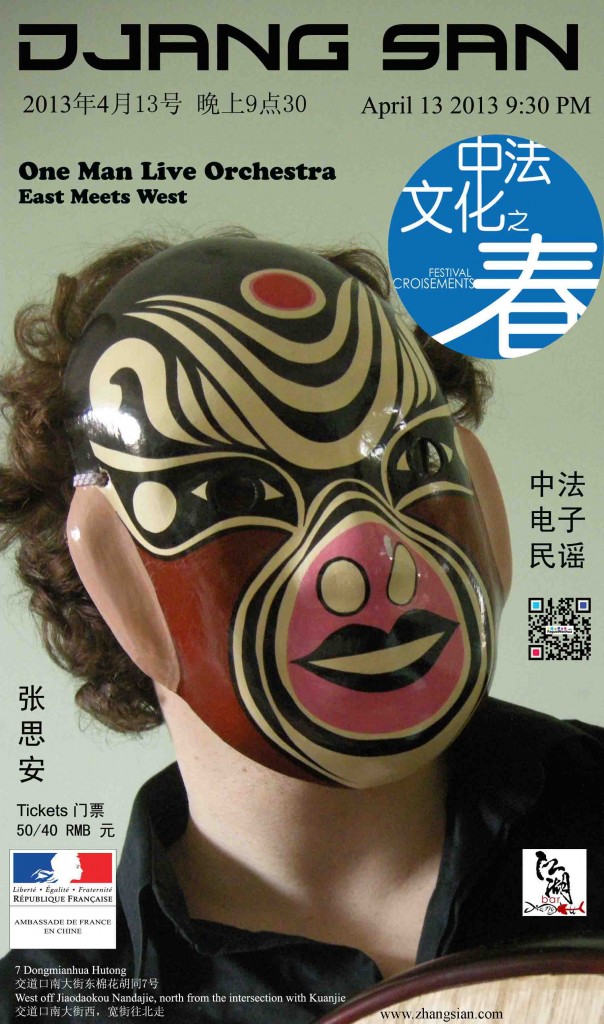 Recent Reviews and articles:
Djang San's Electronic Music (Not) for Chinese Restaurants  (Music Dish China)
每一个音符都是一次实验 (Every note is an experiment) (Music Dish China)
Don't forget to vote for "The Amazing Insurance Salesmen", nominated as best local band of the year in Beijing by 
City Weekend Magazine. Vote here:
Thank you all very much for your support.
Sincerely yours,
Djang San. 
————————————————————————————————————————————————–
http://u.youku.com/张思安