Djang San + Band "Tofu électrique" party 3: "Two Fishes".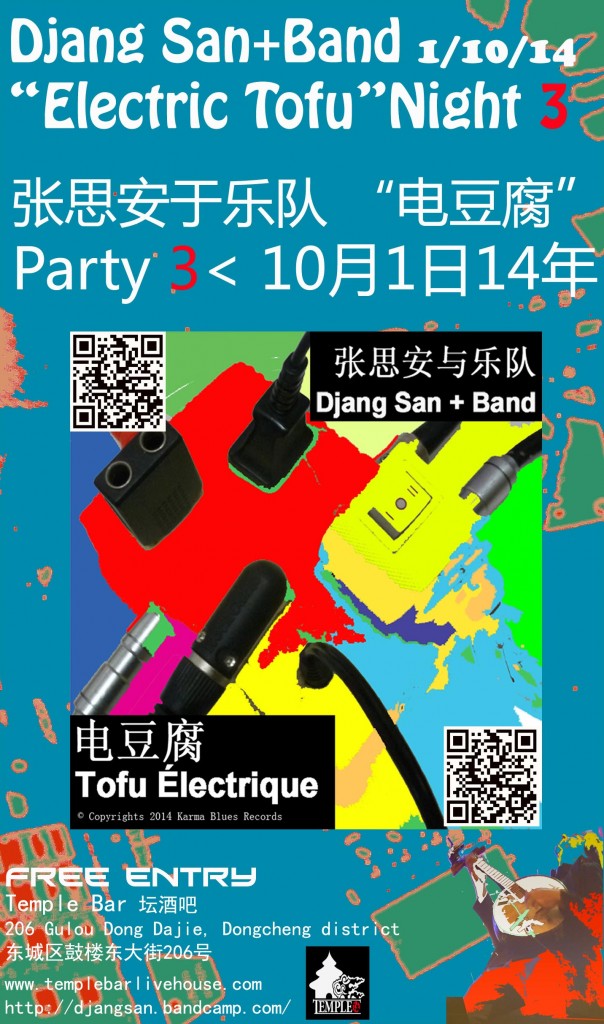 Latest interviews
http://bencisco.com/wp/blog/2014/09/14/djang-san/
Mixing Chinese folk, Western rock, jazz, French Chanson, electronic and experimental sounds, Djang San puts a different spin on world music.
Djang San – whose real name is Jean-Sebastien Hery – is as much an EXPLORER
 as he is a musician, integrating Chinese instruments – most notably the zhongruan (a traditional Chinese guitar) – and Chinese poetry with Western electric guitar, bass and drums. He's developed into a prolific and creative artist, recording numerous albums, which highlight different styles, under various monikers: The Amazing INSURANCE
 Salesmen (rock), The Incredible JSB (world) and Zhang Si'an (Chinese folk).
Djang's latest album is Tofu Electrique (ELECTRIC
 Tofu). Recorded live at PK14 Yang Haisong's studio in Beijing and released this past July, it's a mix of world music, punk, classical Chinese music, jazz, experimental and '70s rock.
With Djang's David Byrne-like vocals, Tofu is an album that one experiences as well as listens to.  It's certainly a refreshing change from the standard fare. Songs likeGhosts, If You Don't Know and Two Fishes PROVIDE
 a much-needed and different perspective on popular music – as long as you're willing to open your third eye a bit.
Interview on Canadia Radio "World Beat Canada"
http://www.mixcloud.com/Calcopyrite/worldbeatcanada-radio-september-26-2014/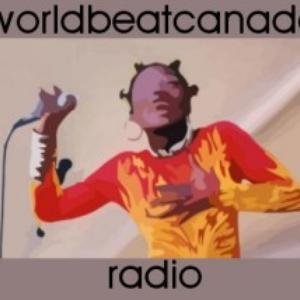 http://u.youku.com/张思安