Happy New Year ! Playing live, new videos and more….
Happy New Year to everyone !
By New Year I mean the
year of the dragon

, which started two days ago in an explosion of Fireworks in Beijing.
I'm doing my
first concert of the year this thursday 26 of January at Temple.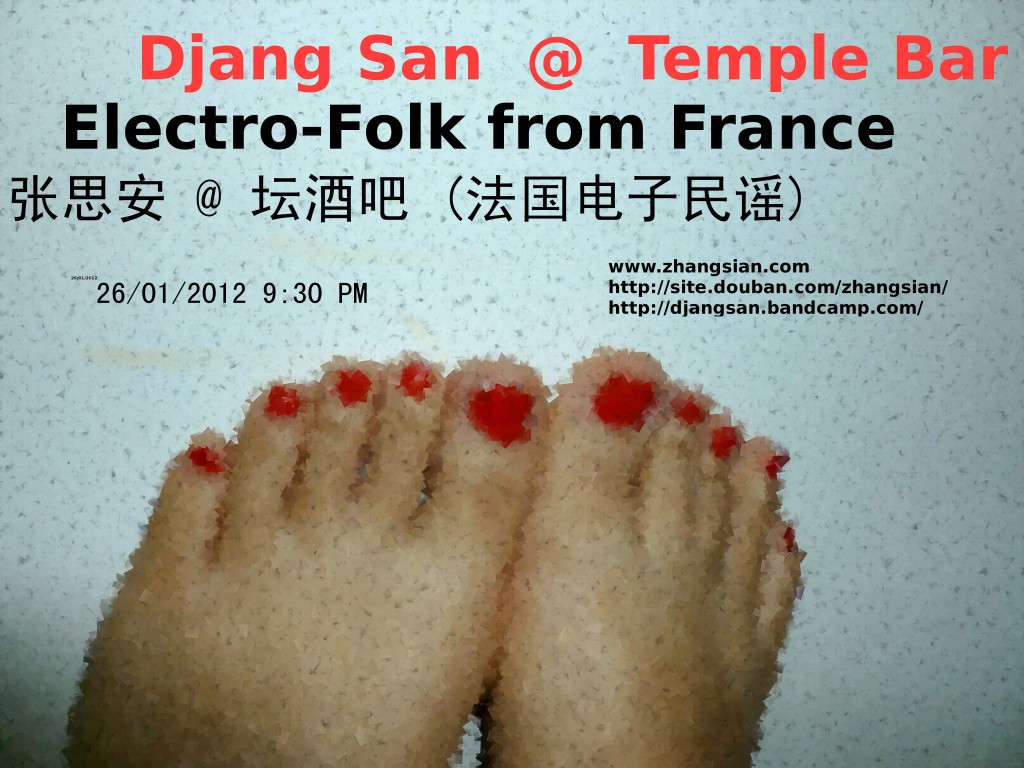 Looking for new ways to express my creativity,
I recently made two videos.
Those videos are
a bit conceptual

, I mainly used

footage I shot along the years here in Beijing and elsewhere

and edited it to fit the music I recently recorded live in Beijing

(Live at Tushuguan 1,2 and 3)
If you are in China, check it on Youku. If you are elsewhere, check it on Facebook (click on the HQ button for better image quality).
There are two videos
"Flûte inversée"

and

"End of the World (part 2)"

:
Youku:
and
Facebook:
and
Some day in October I was
interviewed by Noisey.com

after playing at the

What Bar

. They were doing a documentary on experimental band

"Soviet Pop"

and asked me what I thought about their music. You can see the short documentary here:
"What's in Beijing this week ?":
Well actually
nothing much

, everything is closed apart from

Temple, Tushuguan, Modernista and a few other places

. Main venues like 2Kolegas, Mao Livehouse and Yugong Yishan don't seem to be openned and have concerts or parties.
See you soon !