Hi Everyone !
For the first time, The Amazing Insurance Salesmen will be playing at the Zebra music festival in Chengdu on the 2nd of May 2011.
The band will be playing on the Main stage, on the same day as Edison Chen, one of Hong Kong's biggest pop star, The On Fires (Australia) and many more.
Bands such as Success (France),  Your favorite enemies (Canada), Good 4 nothing (Japan), Xu Wei (China), Brain Failure, Gemini, Bigger Bang etc… all participate in the festival this year.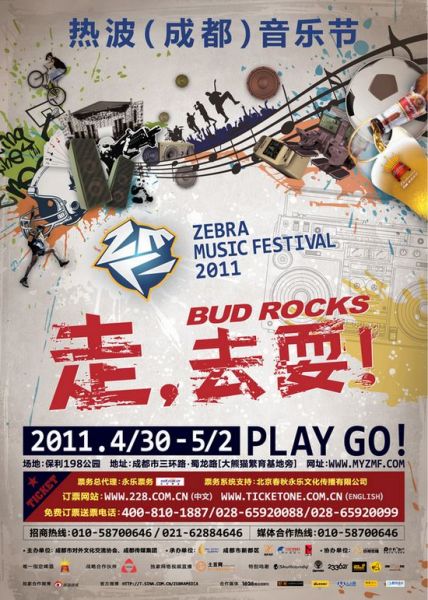 Check the video presentation of  The Amazing Insurance Salesmen for the Zebra festival on the internet:
The Amazing Insurance Salesmen Zebra video presentation
Want to know more about the festival ? Check the official website:
http://www.myzmf.com/EnglishIndex.aspx
And also:
http://www.gochengdoo.com/en/blog/item/2161/chengdu_zebra_festival
_2011_edison_chen_celebrates_comeback_plus_all_the_headliners
————————————————————————————————————————————————-
Thanks for your support !
www.zhangsian.com
Check The AIS on the internet:
www.myspace.com/amsalesmen