The electric "Mini Guzheng" is here !
The electric "Mini Guzheng" is here.
As a musician I believe there is no limit to what music can be and that new sounds can always be explored and created.
When musical electrification happened with the guitar becoming the electric guitar in the 50s and 60s, the bass becoming the electric bass etc, people were mainly trying to make these instruments louder. Then effects were created, effects like the univibe, distorsion, reverb, delay, wah wah etc… and new sounds were created.
By looking at the evolution of instruments such as the guitar and the electric guitar, we can go back to the past and explore new sounds by creating the same evolution for other instruments.
I have designed the electric "Mini Guzheng" following the same idea that led me to electrify the Zhongruan and the Pipa.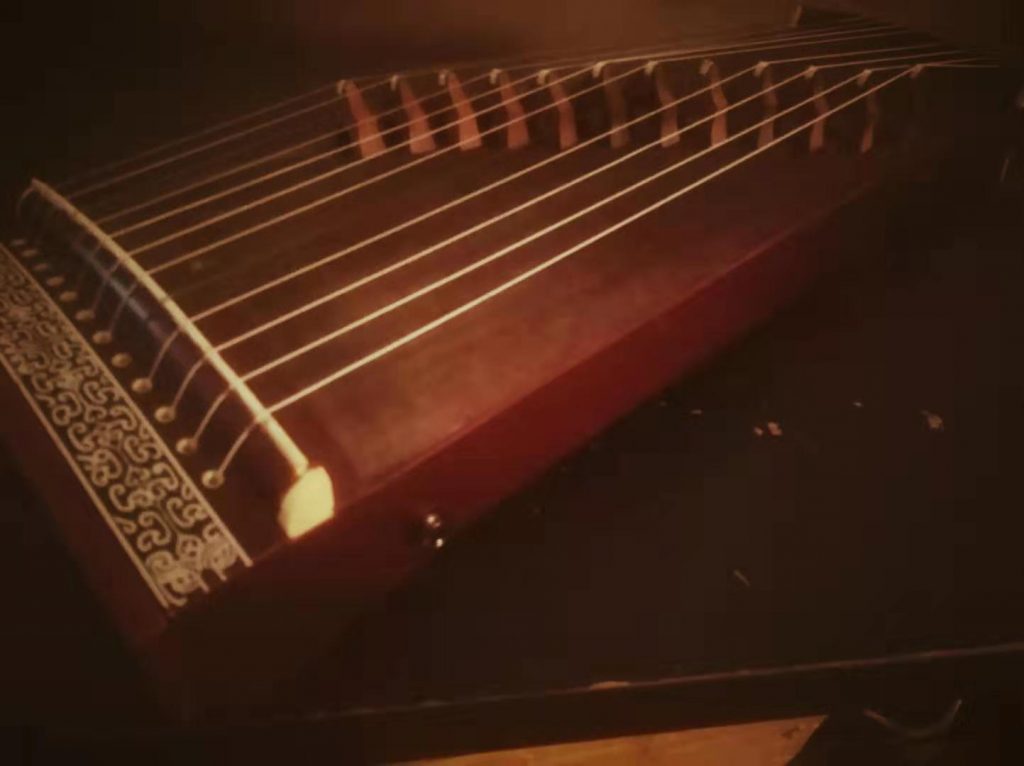 This latest creation is an extension of my musical vision to electrify ancient instruments and give them a life into modern music
By applying a known concept to different things, it is possible to create new things and new directions.
Though there are existing electric versions of the regular sized guzheng (koto in japanese, Gayageum in Korean) this particular version is made to be played with guitar pedals so as to integrate the instrument easily into modern music. This is why the instrument as it is now was modified using parts from electric guitars, just like I did it for the Electric Zhongruan and the Electric Pipa.
I stumbled upon this "mini" version by accident in a music shop in Beijing and had never seen such a small version of it, finding this instrument made me decide to finally make an electrified version of it, which is something I have had in mind since 2013.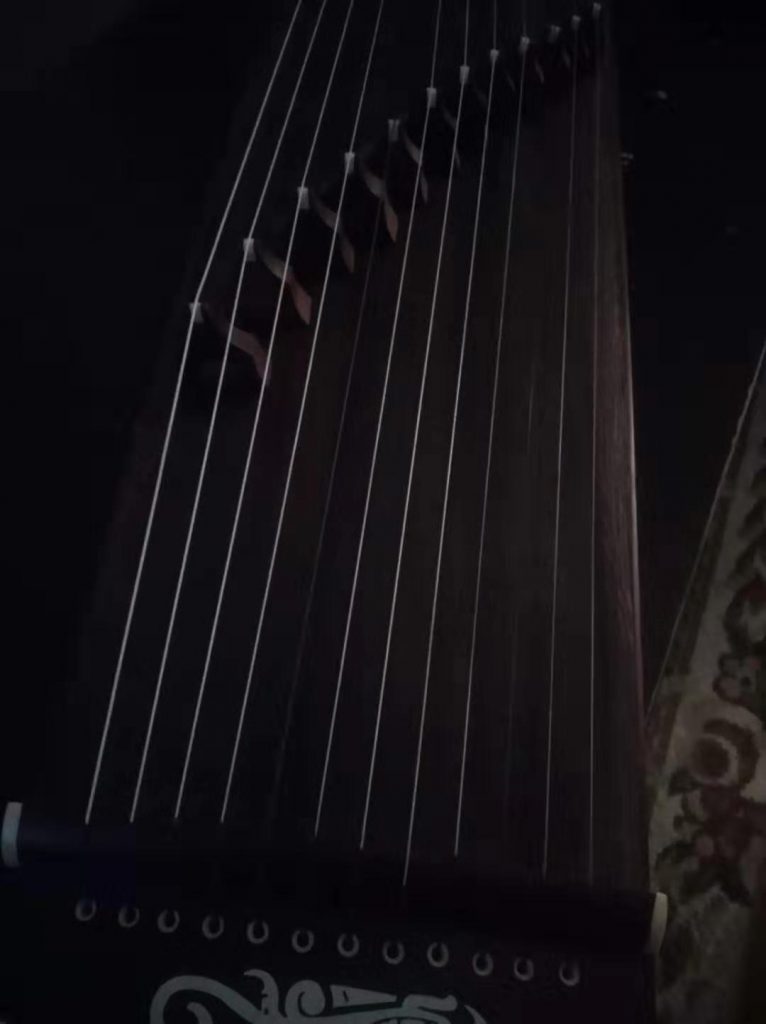 The electrification of ancient instruments and there re-integration into modern music as the center of it also follows my philosophy of mixing cultures in trying to create a ground for a dialogue and an evolution into music.
I will soon record an album using this instrument to show the extent of the sounds that can be produced with it in its electric version.
Here is a 2 min video on youtube of me trying out effects on the electrified "Mini Guzheng".  https://www.youtube.com/watch?v=546YIZxFIHs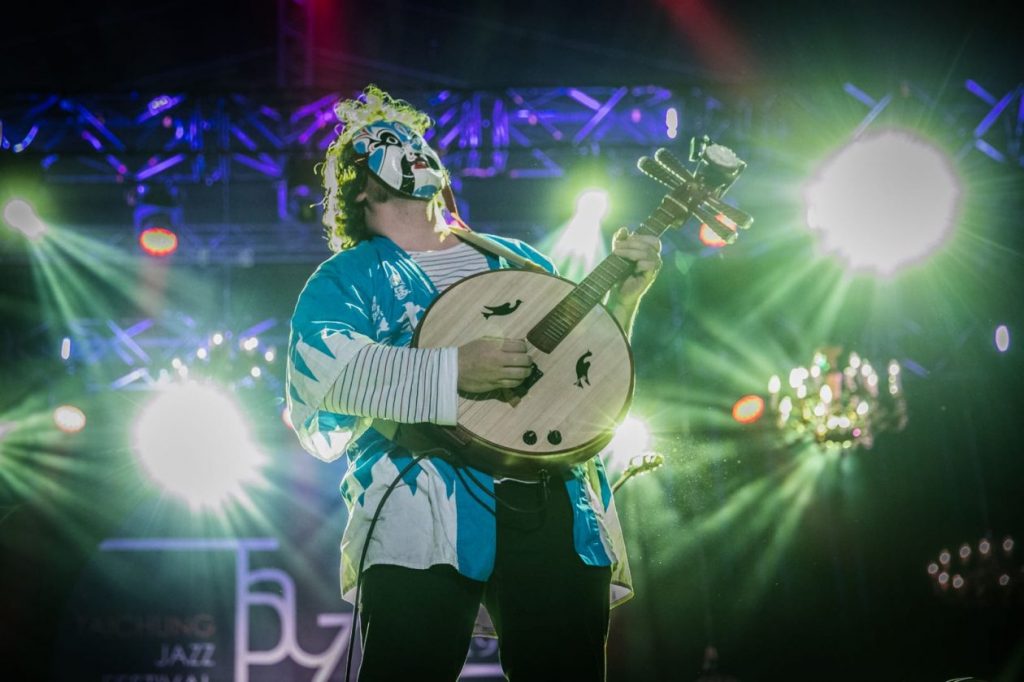 My latest version of the "Electric Zhongruan" at the Taichung International Jazz Festival in October 2019.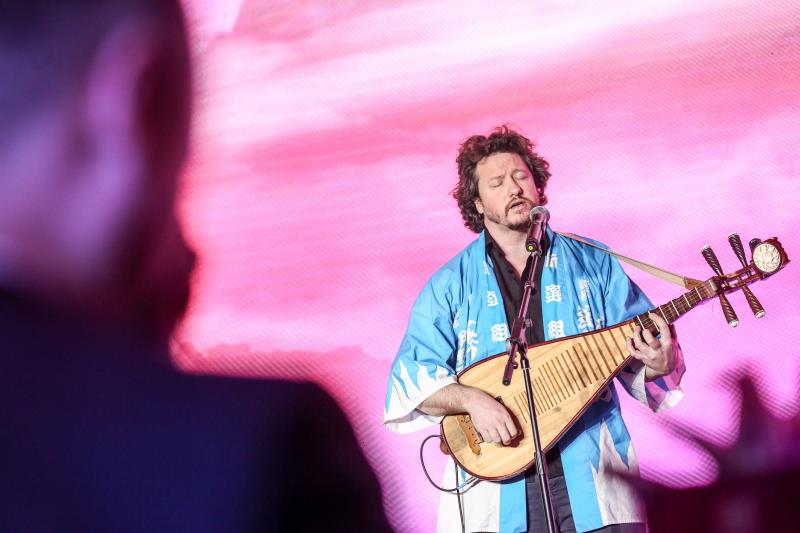 The Electric Pipa" at the FDLM festival in Beijing in June 2018.
If you are curious about what I have done with the Pipa and the Zhongruan, you can check my bandcamp, and buy my albums to support my next creations ! Here are my next concerts in Beijing:
You can come to Temple on the 1 of February and come listen to the trio with Jukka Ahonen on bass and Hugo Radyn on drums.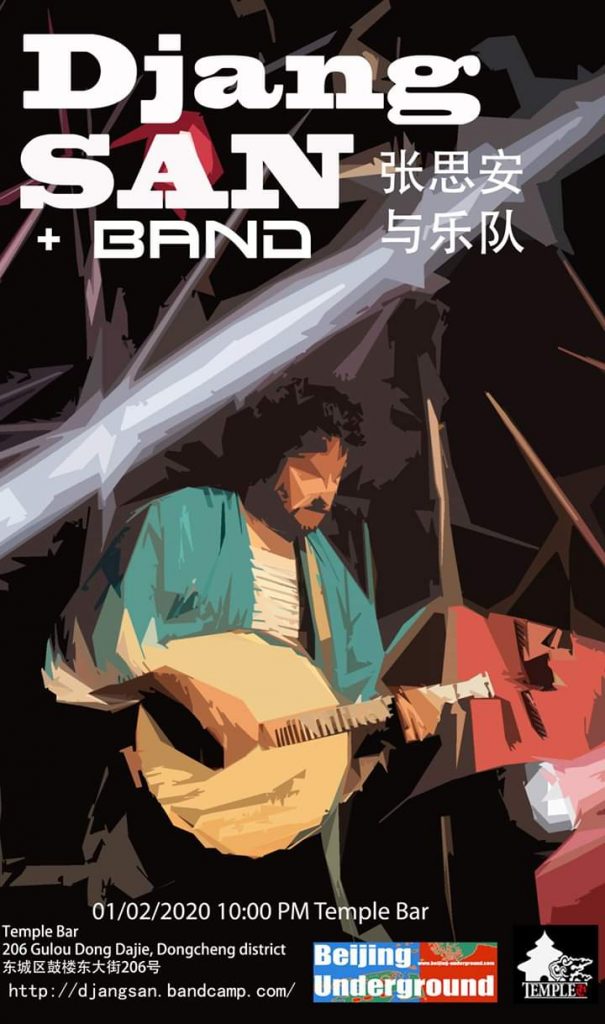 Or come listen to the trio wiht Jukka Ahonen on bass and Nicolas Mège on drums at Modernista on the 7 of February.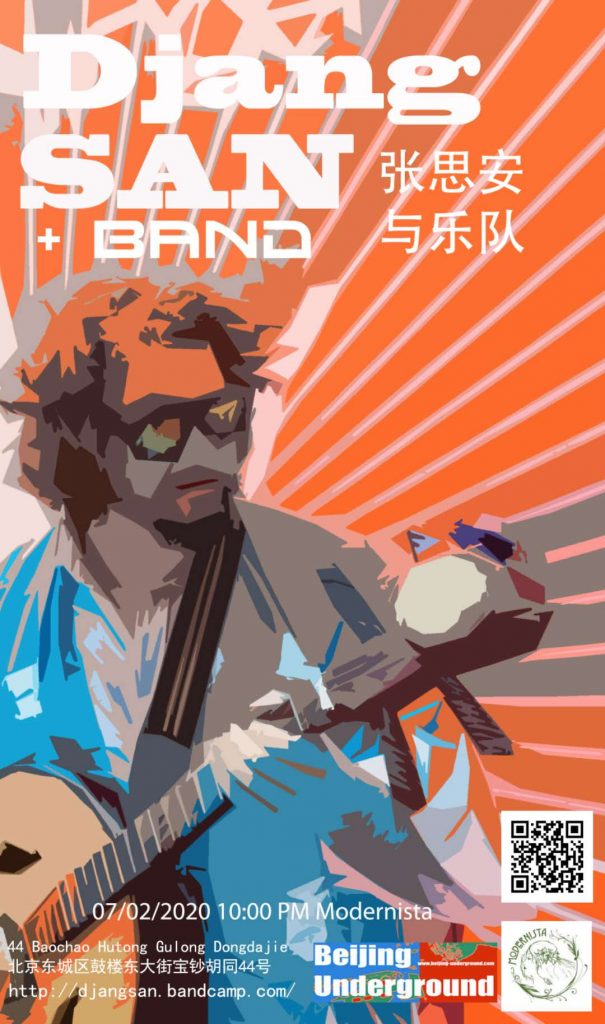 Or come listen to my rock band "Bob Dupont & The Outstanding Vegan Bankers" at Temple as well on the 29 of January. I play electric guitar in this band and we just released a new album "Dancing to the voice of a dead man" which you can get for free on our bandcamp here: https://bobdupont.bandcamp.com/album/dancing-to-the-voice-of-a-dead-man
You can also get it by scanning the QR code on the poster. And you can also buy it !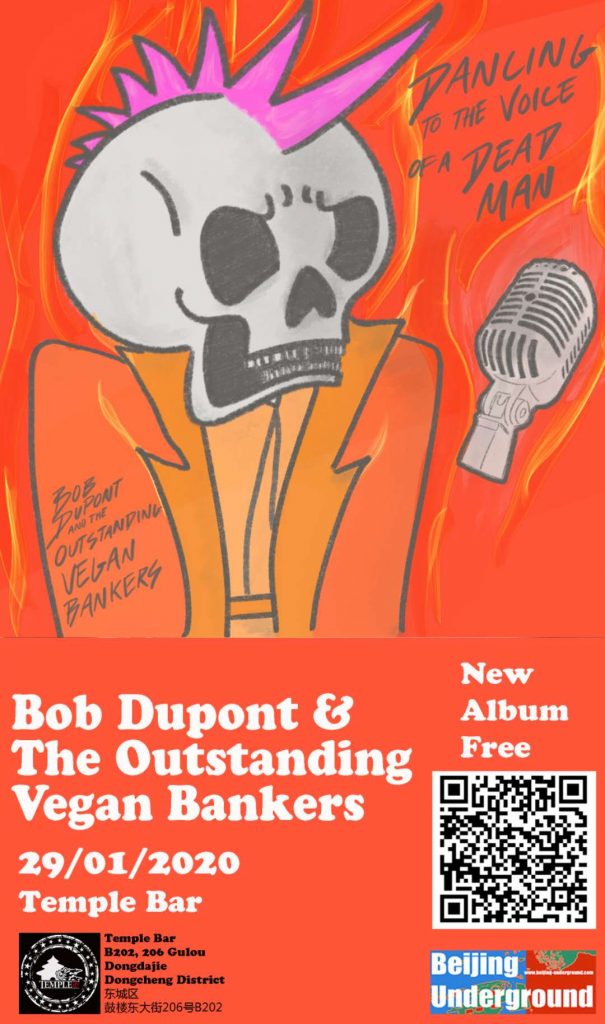 Happy New Year of the rat !