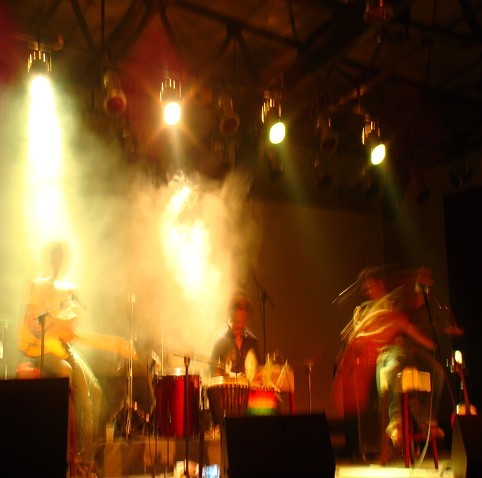 Live at "Yugong Yishan" in 2007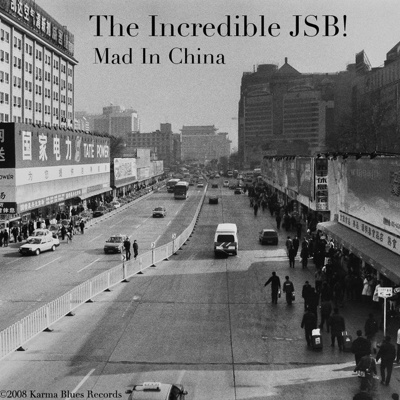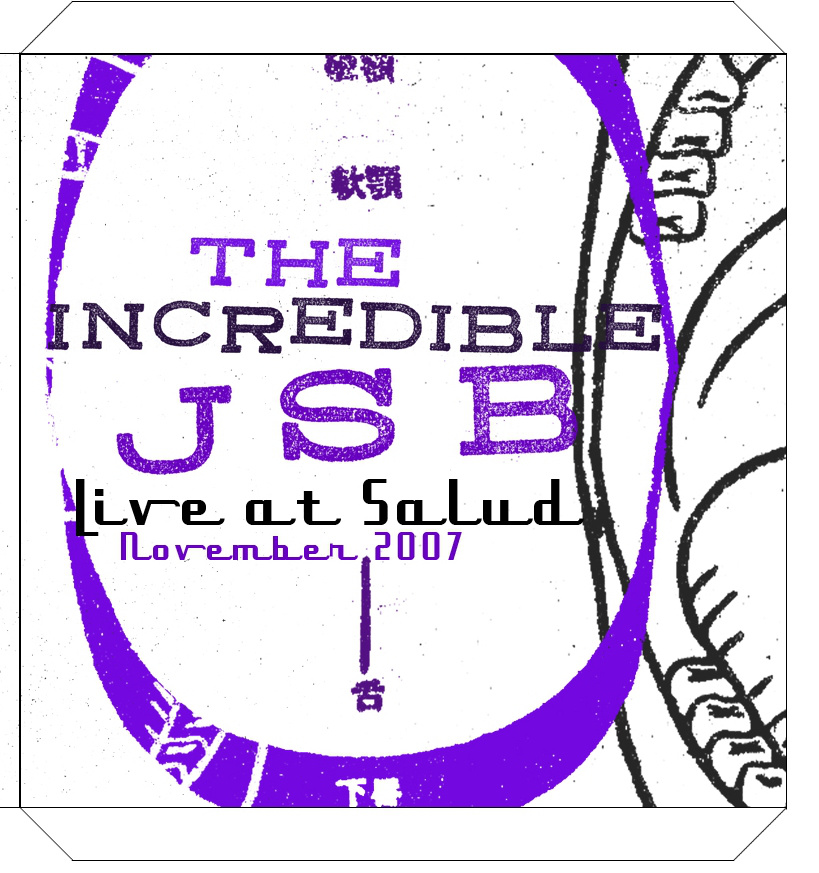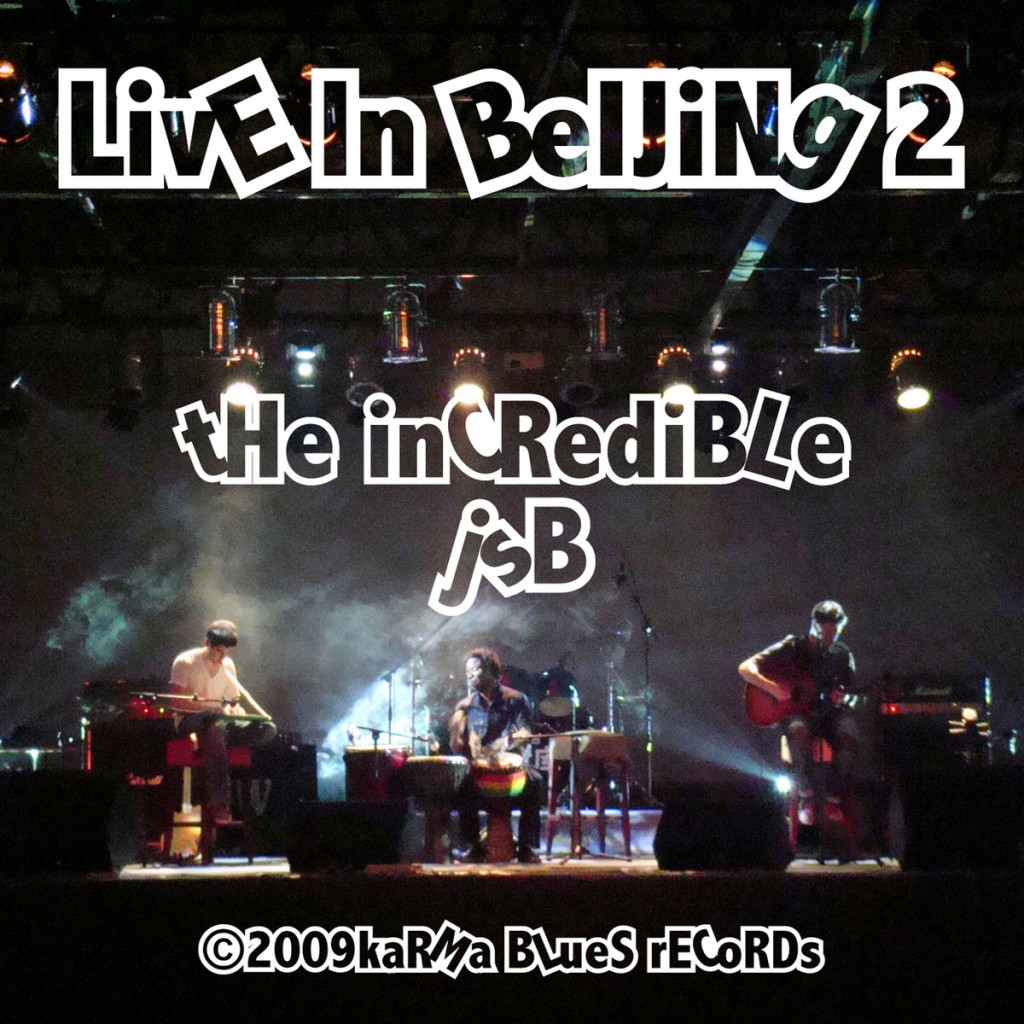 The Incredible JSB! is a band that existed between 2006 and 2009. Originally initiated by Jean-Sébastien Héry, the band recorded one studio album and two live albums. This is the presentation the band had in those days:
« The Incredible JSB! » is a band of multiple influences, introducing a musical mix of Jazz, Chinese Folk music, Blues, reggae, English rock music, French chansons and African rhythms. The lyrics are mainly written in mandarin Chinese. The band is established in Beijing, the capital of the People's Republic of China.
It is the only existing band on this planet with a French singer singing in Chinese. It is the only band on the planet with such diversity in its music.
« The Incredible JSB ! » is a trio. Each musician represents a continent, and a different culture. "J" (Jean-Sebastien Hery, Zhang Si'an, France), Chinese instruments player, guitarist, singer, composer. "S" (Sunny Dee, Ghana (Africa)), percussionist. "B" (Benny Oyama, New York), guitarist and instrumentalist.
After several travels to China (Beijing, Shanghai, Lanzhou, Xinjiang, Taiwan…) and many different musical experiments, singer and guitarist Jean-Sébastien Héry (Zhang Si'an) decides to go further in his experiments by writing songs in Chinese mandarin.
His lyrics are inspired by Chinese classic poetry and his own imagination.
It's in the year 2000, when he first came to China, that Jean-Sébastien Héry (Zhang Si'an) met with most of Beijing local music bands : 野孩子 (Wild Children), 二手玫瑰 (Second Hand Roses), 小河 (Xiaohe), 布衣 (Buyi), 冷血动物 (Cold Blooded Animal),王娟 (Wang Juan), 万晓利 (Wan Xiaoli)…
In September 2007, Jean-Sébastien Héry (Zhang Si'an) meets with butter fingers New-York Jazz guitarist prodigy Benny Oyama, who will introduce to percussionist Sunny Dee from Ghana.
The Band is sometimes joined by other musicians such as Bass player Daniel Brushmann (New York), Saxophonist Scott Gumbiner (California) and West China percussionist Ubuul Turstun (Xinjiang).
In November 2007, « The Incredible JSB! » recorded there first demo in Beijing during a concert at the Salud! Café in the Nanluoguxiang Street. It's a 9 track demo, 34 minutes.
The band also recorded an 10 track demo at the Beijing media university in June 2008, just before the 2008 Beijing Olympics Games.
————-