Playing at Tushuguan 98 in Beijing this saturday
Hi Everyone,
After a month holiday in the South of France i am back to Beijing for some more music.
I started last week playing the first part of Marianne Dissard at Yugong Yishan, i'll be playing this saturday at "Tushuguan" (The Library), which is a bar located near Gulou (Gulou Xidajie n°53).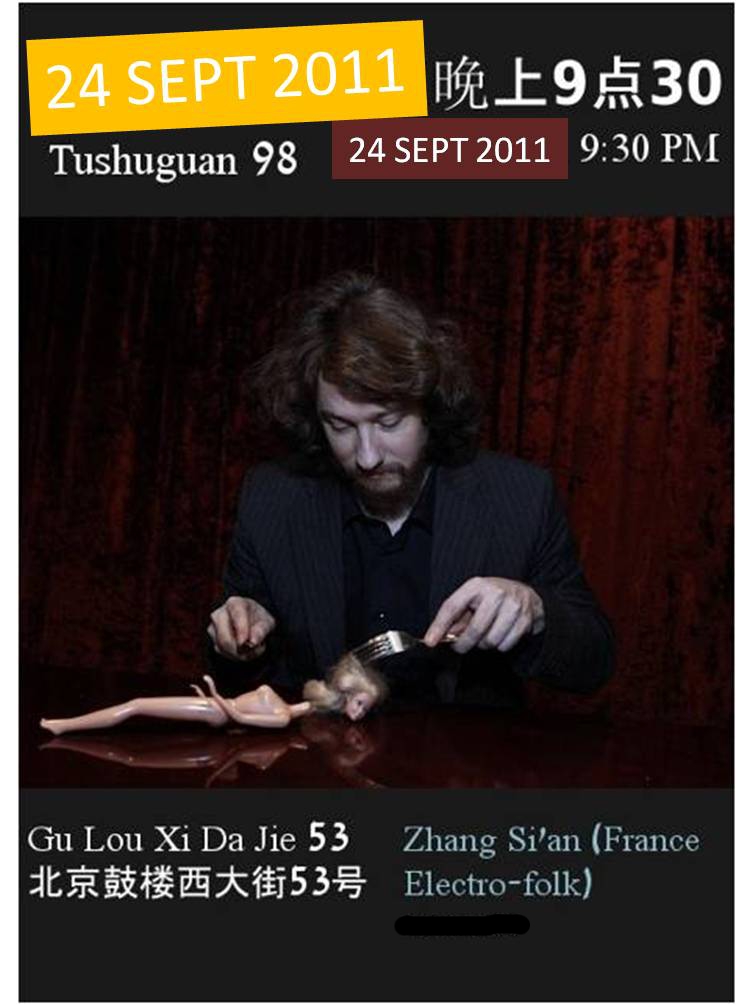 Last time i played there we recorded everything and i decided to put it for free listenning on Youtube
Also new on Youtube and Youku (Chinese website), my latest video of  "Summertime", directed and edited by my friend Jean-Marc Laurent from Paris.
See u soon !
Thanks for your support !
http://www.myspace.com/amsalesmen
http://site.douban.com/baoxianchaoren/
http://site.douban.com/zhangsian/