ZSA Playing friday at Tushuguan
Hi Everyone !
I'm playing on my own this friday at Tushuguan, a small bar in Gulou Xidajie.
Check the event on Cityweekend.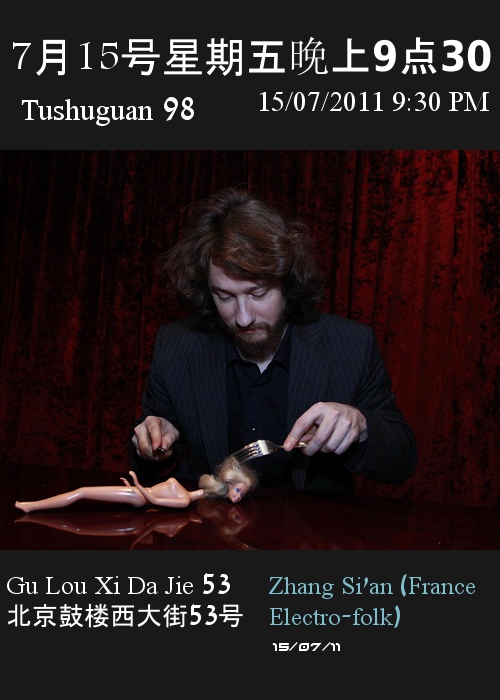 I'll be using my accoustic guitar, a looper, a drum machine and a small keyboard, it will be a bit folk, a bit electro, a bit experimental.
See u soon !
Thanks for your support !
http://site.douban.com/baoxianchaoren/
http://site.douban.com/zhangsian/